Horseriding holidays
Probably the most professionally run horseback riding tours in Bulgaria! In the riding bases we use in the Balkan Mountains you will find itineraries for riders wishing to try everything, from beginners to advanced: from combined inn-to-inn trail rides in the mountains to centre-based riding with daily lessons with helpful guides that will make you feel comfortable in the saddle even if this is your fist ride.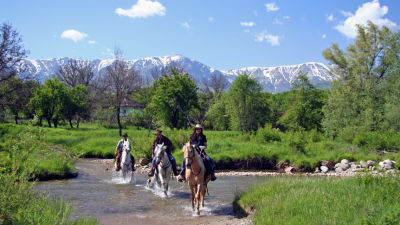 Have you ever been on a ride along ancient trails over impressive mountains, through waste mountain passes, along romping streams and roar waterfall? And further in the wonderful mountain scenery crossing the pasture to small hidden and forgotten villages? If not why don't you join us on this exciting holiday, where every day brings new challenges, ....
Read more »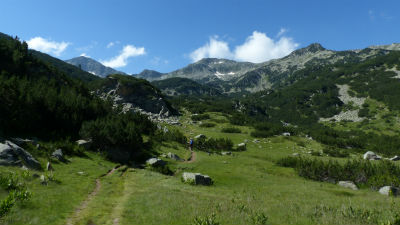 An equestrian adventure in the heart of the Balkan Mountains and the Central Balkan National Park, where lies the impressive reserve called The Singing Rocks. This is an exceptional rock phenomenon, which derives its name from the typical sound, resembling whistling, when the wind blows between the crags, that crown the ancient Beech forest. The reserve ....
Read more »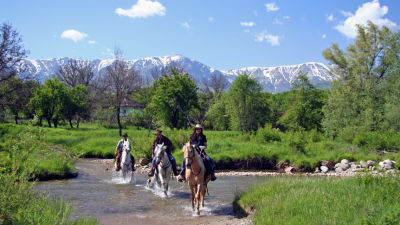 The riding base, where this holiday takes place, is situated on the northern side of the Balkan Mountains in the vicinity of the charming town of Apriltsi, facing the most fantastic panorama towards the range of the highest peak in the mountains – Mt. Botev (2376m a.s.l.), and Central Balkan National Park. Nowadays Apriltsi is a town, which has ....
Read more »