Combo Tour: Plovdiv & Bachkovo Monastery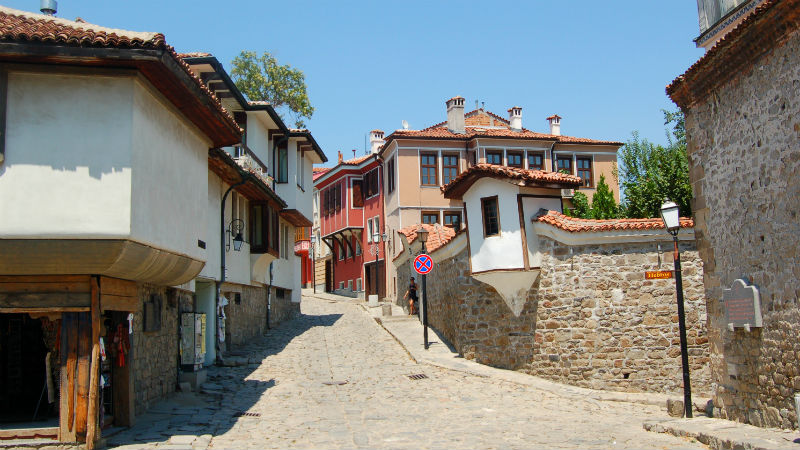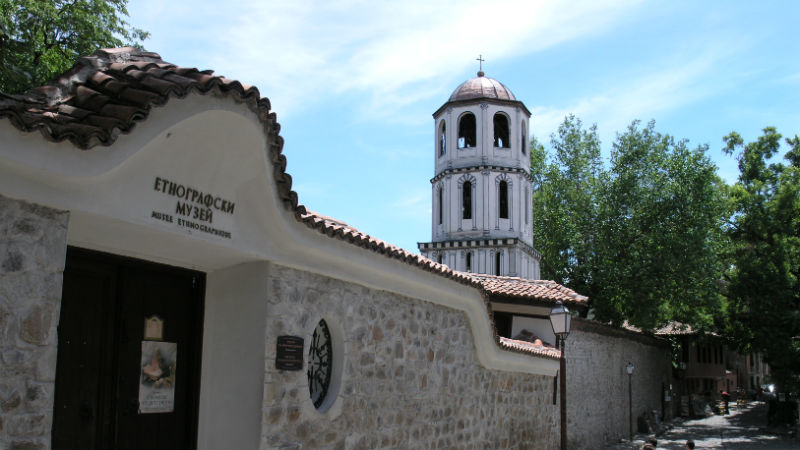 FULL DAY (10 HRS) SMALL GROUP TOUR TO PLOVDIV AND BACHKOVO MONASTERY

EVERY MONDAY AND THURSDAY
HIGHLIGHTS
- Tour of the famous Old Town of Plovdiv, a candidate for a UNESCO World Heritage site
- Visit the best preserved Roman Theater (2nd century) in Bulgaria, which is still used for live performances
- Admire the newly reopened Ancient Stadium (2nd century), that had accommodated 30 000 specators
- The Ethnographic Museum, also known as the Renaissance house with the 120 windows, has an interesting exhibitions of costumes, instruments ect
- Bachkovo Monastery, located in mythical Rhodopi Mountains, is established during the 11th century and is the second biggest in Bulgaria
- The frescoes in the Bachkovo Monastery dining room expressing neo-platonic theory and the Judgement Day Composition
TOUR LOGISTICS
Pickup: 8:30 from Alexander Nevski Catherdal (a detailed map will be recieved with the tour confirmation). Expected time of your return in Sofia - 17:30- 18:00;
Transfer time: 5 hrs total (2 hours to Plovdiv, 1/2 hour Plovdiv - Bachkovo, 2.5 hours Bachkovo - Sofia)
Walking time: 2-3 hrs
ITINERARY
The cliché "you must see Plovdiv to see Bulgaria" is absolutely true and there is so much to explore in the country's second biggest city. Plovdiv (160 m a.s.l.), a 2 hour drive from Sofia, is situated in the western part of the fertile Thracian Valley. It is also one of the oldest European towns contemporary to Troya and Mycenae. With about a 2-hour walking tour you will learn about its intriguing history while exploring the charming historic quarter of the city - a fabulous architectural ensemble of beautifully decorated 19th century houses, the ancient fortress-walls, magnificent churches and Roman structures like a forum and stadium. In the afternoon a 30 minutes trip will take you to Bachkovo Monastery (est. the year 1083), a notable religious and tourist site. Enjoy the unique frescoes of the dining room and the facade of St. Nicholas Church, while your guide explains about the history, architecture and nowadays life in the monastery.

Prices (April-October): 1 pers. 39 Euro; 2 pers. 39 Euro/pers.; 3 pers. 39 Euro/pers.; 4-6 pers. 35 euro/pers.;
Prices (November-March): 79 euro/pp. Special offer price: 49 euro/pp. (please check your date of interest for special offers);
The price includes: English speaking guide-driver, transport with modern A/C vehicle (car or minivan) throughout the trip.
The price does NOT include: entrance fees (about 10 euro), meals, drinks, tips and personal expenses.
EXTRA: Hotel pick-up is 5 euro per reservation (not per person).
GREAT GROUP DISCOUNTS!
PLEASE NOTE:
- The tour is not recommended for children under the age of 4 and disabled people.
- Wear comfortable shoes.
- During the summer weekends we offer an extended tour to Koprivshtitsa and Plovdiv.
For larger groups or guidance in other languages please ask for quotation