MICE & DMC

Our team has a solid track record in the organisation and management of large and small scale groups and corporate travel in general. We recognise that every request is different. That's why we go the extra mile to customise programmes that meet your requirements and budget like: research and recommendation of destinations, hotels and venues; exciting and memorable itineraries; competitive pricing; booking of flights and hotels; detailed planning and coordination of conferences and workshops, sightseeing, transportation and meal arrangements; professional tour managers and licensed local guides; special group VIP arrangements and premiums; recommendation and procurement of enhancements such as room gifts, gala and awards dinner, photography, cultural performances, etc.

The proficiency of Traventuria ltd. in high quality servicing, based on excellent local knowledge, expertise and resources has entitled the management of the company the position of a helpful and trustworthy ground agent for organization of events, activities, variety of culture and adventure tours, transportation and logistics on the territory ....
Read more »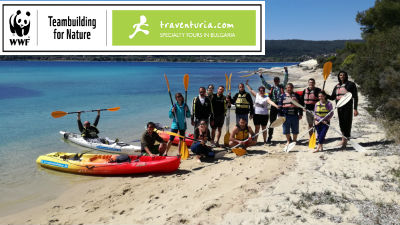 TЕАMBULIDING WITH A CAUSE "Teambuilding" or "teamwork" are concepts that are often interpreted in the widest sense. Regardless of the shape of these events, the purpose and expectations of these activities are clear - increasing the efficiency and productivity of the team, through entertaining trainings, positive ....
Read more »

Conferences, Incentives, Exhibitions and Meetings - full-service & on-site management of group events ► Venue Search Finding the right venue is one of the early critical decisions when organising any event. We have access to details on many venues and can make savings on room hire, catering and accommodation. Wherever you plan to organise ....
Read more »