TEAM BUILDING WITH A CAUSE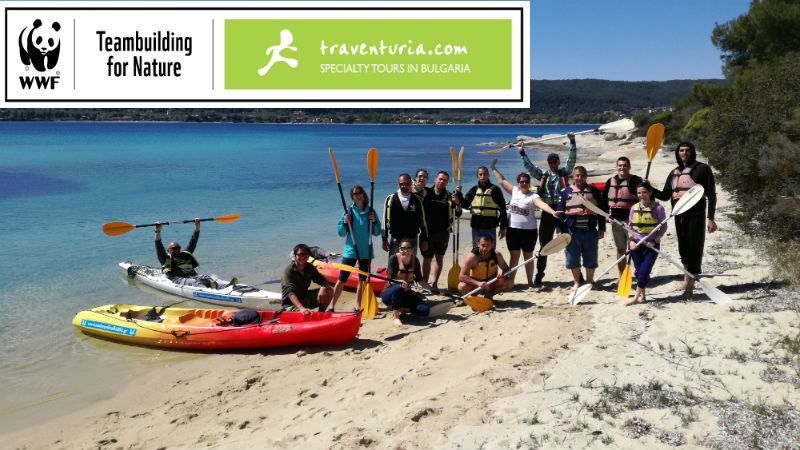 TЕАMBULIDING WITH A CAUSE
"Teambuilding" or "teamwork" are concepts that are often interpreted in the widest sense. Regardless of the shape of these events, the purpose and expectations of these activities are clear - increasing the efficiency and productivity of the team, through entertaining trainings, positive emotions and unforgettable experience. We at Treventuriria can offer you adventurous, classic, sporting, creative, social and extreme teambuilding programs for small and large teams. We are very proud of our teambuilding programs for a cause. We will discuss the appropriate places for you and the specifics of the team and we will try to combine them as much as possible with the proposed nature conservation causes. We work with leading professionals with more than 15 years of experience in a wide range of training modules and together we will work out a program appropriate for all team members. You can rely on quick communication from our side and interesting suggestions. Teambuilding can also be conducted in English.
Teambuilding with a cause
The teambuilding is a corporate investment in the company's team, but why not be a way to promote the social and environmental policy of the company? "Green Teambuilding" - a combination of teamwork, leadership and creativity with a focus on nature care. So the training will turn after the theoretical part into a quest adventure. Taking into consideration you requirements, we will offer you suitable for the season and your abilities causes and places you can do them.
From the city garden to our national parks, the wildlife is always close to us and is the most natural environment for conducting teamwork. From planting saplings, through the care of wild flora and fauna, from exploring the rare plants and herbs until the teams enter the role of passionate naturalists .... The options for teambuilding for a cause are numerous! It is wonderful to help, to feel satisfied with your actions and to see the result you left behind. Fast-paced in our everyday life we ​​often forget and take for granted our surroundings. The natural systems in immeasurable ways support our own prosperity, health and prosperity. We are part of the nature and we depend on it. Trust us! Diverse your everyday life while at the same time having fun, rediscover and get to know your colleagues while creating unforgettable experience and memories!
We will incorporate all your senses and through fun and exciting ways, we will introduce you to this vital connection with nature.
Our leaders team is multidisciplinary - psychologists, travel agents and biologists with years of experience working with people.
Treventuriria works closely with WWF (www.wwf.bg) and uses its expertise in the choice of conservation causes and the performance of the field work.