Rila Mountains & The Seven Rila Lakes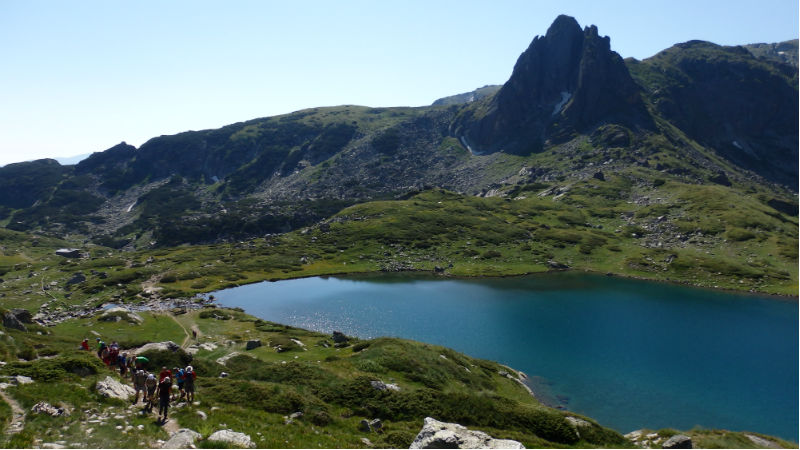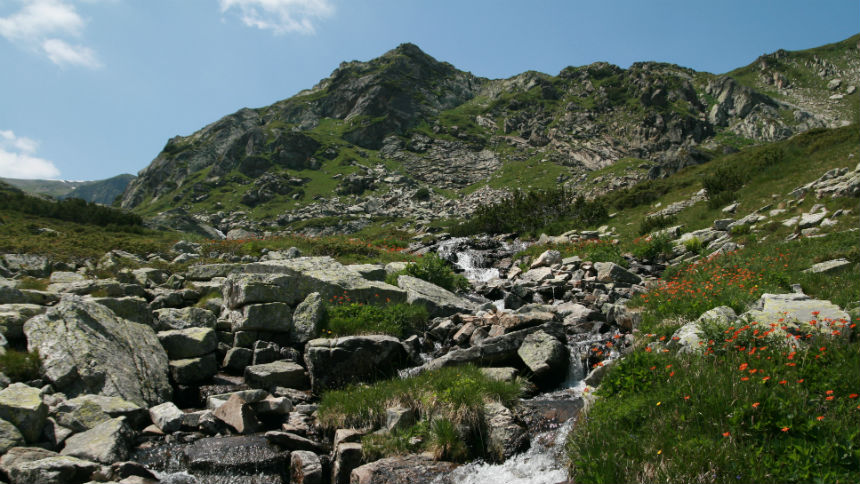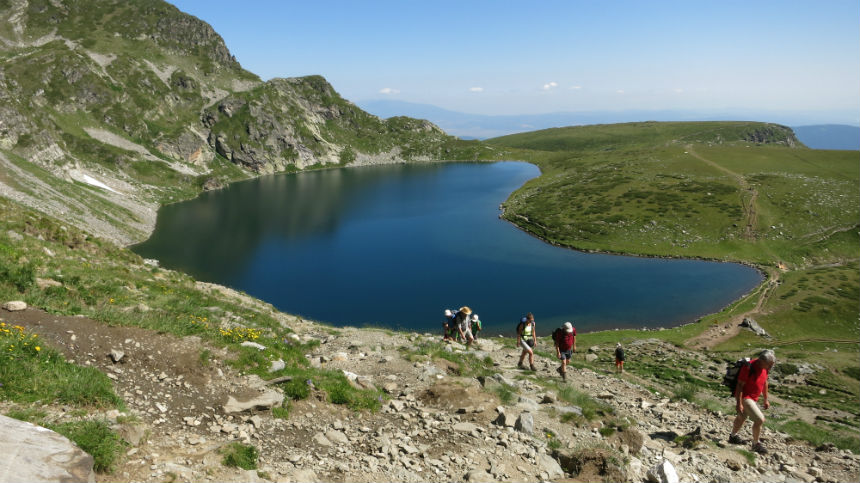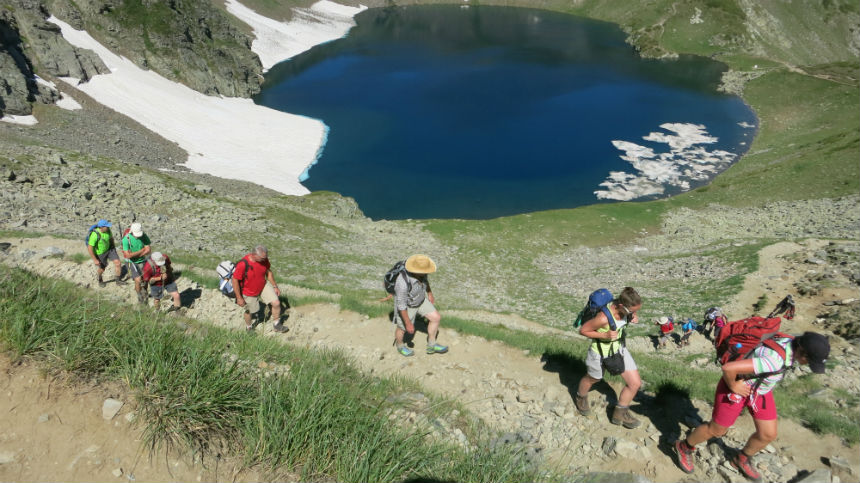 Please note that the season for the Seven Rila lakes hike officially begins around 15.06. The weather conditions before that are harsh, with high chance of showers and snow coverage. Be prepared for wet terrain with good hiking boots (at least 3-seasonal) and a windproof and waterproof jacket. We cannot guarantee what the weather conditions will be on the day of your tour and how many lakes you will be able to see.
NB! There is chance for the tour to be cancelled with short notice before mid-June due to poor weather conditions or closure of the chair lift facilities.
Spend the day in Rila, walking around its pearls: The Seven Rila Lakes. During the last few years this destination has become one of the most popular places for one-day hiking tours in the Rila Mountains. The reasons are several: impressive nature beauty, easy access by chairlift, variety of paths and hiking routes in the area. If you wish to make your walk harder or easier your guide will be able to adjust the group programme accordingly. Mind that this is a group tour, so the pace is decided among all participants.
A transfer from Sofia takes us to the Panichishte Resort cable car with the help of which we reach the Seven Rila Lakes Cirque. Then we start exploring them one by one. Each lake is named after its most characteristic feature. The highest one (at 2500m/8200ft above sea level) is called Salzata ("The Tear"), from where we have a bird's eye view over all seven lakes, as well as surrounding outcrops and deep valleys; the next one in height carries the name Okoto ("The Eye") after its oval form; Babreka ("The Kidney") is the lake with the steepest shores of the entire group; Bliznaka ("The Twin") is the largest of all; Trilistnika ("The Trefoil") has an irregular shape; the shallowest lake is Ribnoto Ezero ("The Fish Lake") and the lowest one is Dolnoto Ezero ("The Lower Lake"; 2100m/6995ft), where the water that flows out of the other lakes is gathered to form the source of Dzherman River.
Food: if you have forgotten to take a lunch pack or a sandwich with you, you can take advantage of the meals on offer in the two huts on our way. The menu is limited though: soups (lentils, beans), grilled meat and some basic meals.
Difficulty: this walking route is moderately arduous, with individual brief paths featuring steep inclines. Please bring along comfortable hiking boots. Sandals and flip-flops are not accepted. Rain jacket might be useful in summer as heavy showers sometimes occur in the afternoons. Note that a guided and a self-guided option is available (see below price details).
Transfer time: 3-3,30hrs
Walking time: 4-5 hrs (moderate difficulty)
Best period: mid June-mid September
Price for GUIDED tour: From 40 Euros/person (Every Tuesday, Thursday and Saturday as well we days with Special Offer); Other days: 1 pers: 138 Euro; 2 pers: 79 Euro pp; 3 pers: 58 Euro pp; 4-7 pers: 49 Euro pp;
Price for SELF-GUIDED tour: 120 Euro per group of 1-4 persons; 160 Euro per group of 5-8 persons
The price includes: Transfer from Sofia to Panichishte resort and back (hotel pick up is optional); English-speaking guide (for the guided option); ; Detailed route notes and a map of Rila (for the self-guided option) The price does not include: Food and drinks; Personal expenses; Chairlift tickets (9 Euro per person, can be booked online); Walking poles (15 Euro per person, can be booked online)